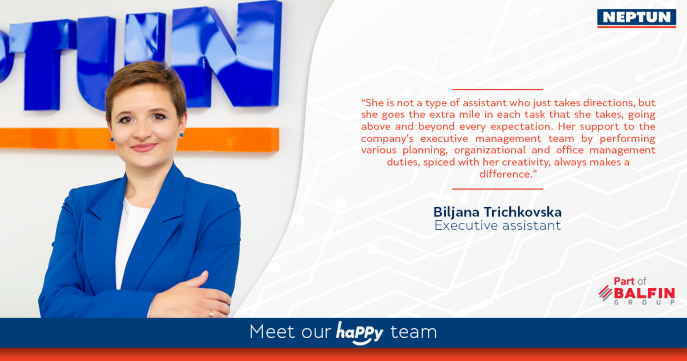 Biljana Trichkovska – Executive assistant to CEO
She is not a type of assistant who just takes directions, but she goes the extra mile in each task that she takes, going above and beyond every expectation. Her support to the company's executive management team by performing various planning, organizational and office management duties, spiced with her creativity, always makes a difference.
Biljana is a great communicator, listener and outstanding writer, eager to constantly advance her knowledge in different areas. She brings a unique energy and we are delighted to have her in our team.