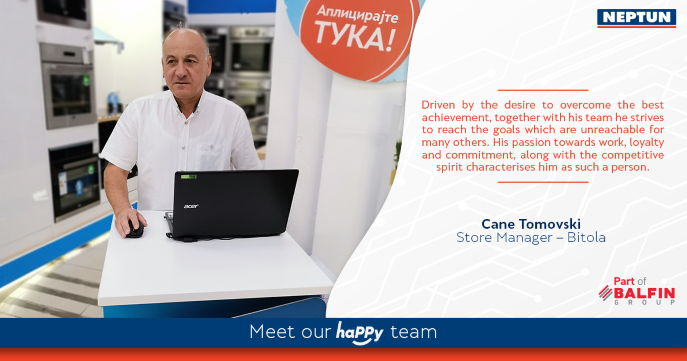 Cane Tomovski – Store Manager – Bitola
Driven by the desire to overcome the best achievement, together with his team he strives to reach the goals which are unreachable for many others. His passion towards work, loyalty and commitment, along with the competitive spirit characterises him as such a person. His success as a leader comes from the success of the well-organized and dedicated team which functions as One.
His respectable and long career wouldn't be as rewarding as it is without the support from his family. Cane and his team proudly take the credit for rising the store's reputation to the highest level.