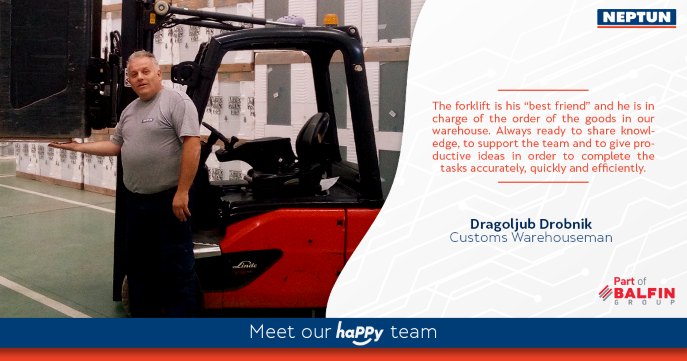 Dragoljub Drobnik – Customs Warehouseman

The forklift is his "best friend" and he is in charge of the order of the goods in our warehouse. Always ready to share knowledge, to support the team and to give productive ideas in order to complete the tasks accurately, quickly and efficiently. Enjoys the dynamics of the job, overcoming everyday challenges and seeing the results of his efforts.
He strives for harmony both in professional and work life. Dragoljub is a great colleague, positive, meticulous and thorough worker.