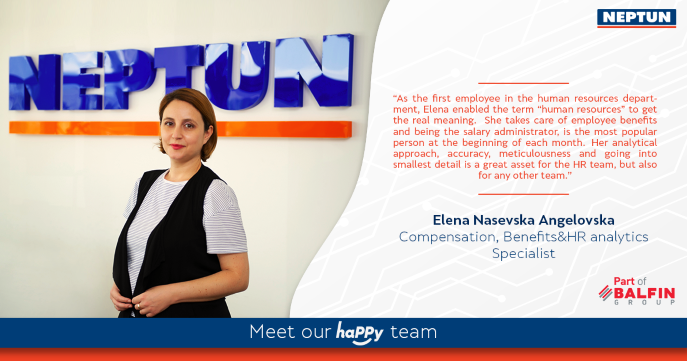 Elena Nasevska Angelovska – Compensation, Benefits&HR analytics Specialist
As the first employee in the human resources department, Elena enabled the term "human resources" to get the real meaning.
She takes care of employee benefits and being the salary administrator, is the most popular person at the beginning of each month:)
Her analytical approach, accuracy, meticulousness and going into smallest detail is a great asset for the HR team, but also for any other team.
Representing our critical mind and being the "quality controller" helps us to get better and better.
The interesting fact that only a few know is that she is a professor of French language, with Master degree of Diplomacy, but the HR is the field that enchants her heart for a longer while.