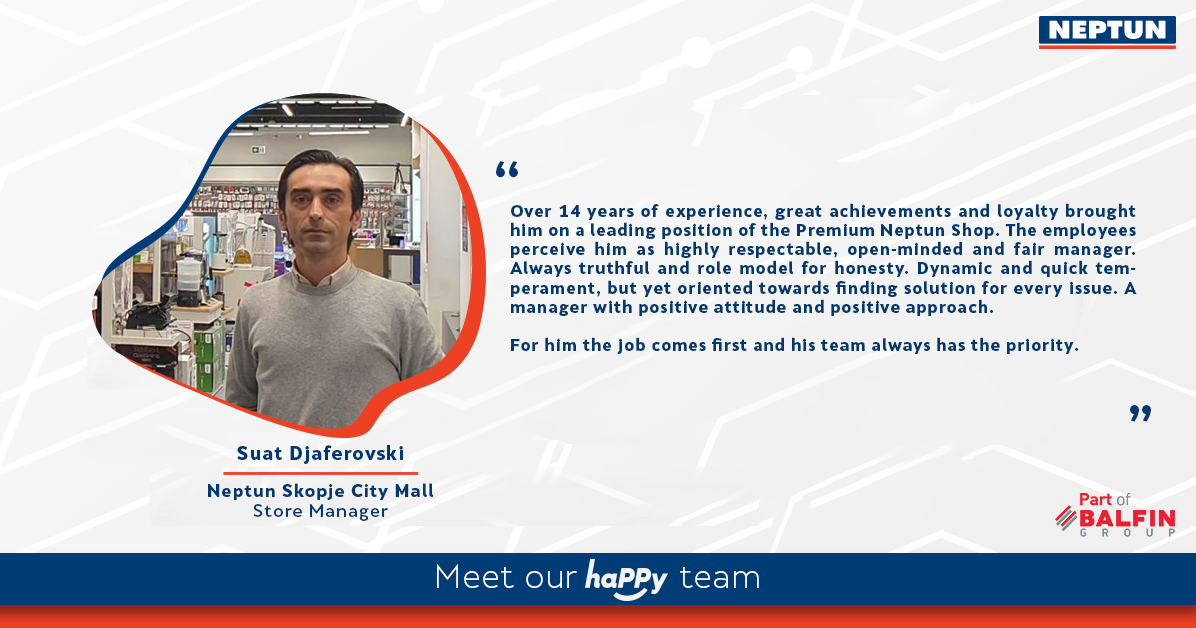 Suat Djaferovski – Store Manager – Neptun Skopje City Mall
Over 14 years of experience, great achievements and loyalty brought him on a leading position of the Premium Neptun Shop in Skopje City Mall. The employees perceive him as highly respectable, open-minded and fair manager. Always truthful and role model for honesty. Dynamic and quick temperament, but yet oriented towards finding solution for every issue. A manager with positive attitude and positive approach.
For him the job comes first and his team always has the priority.